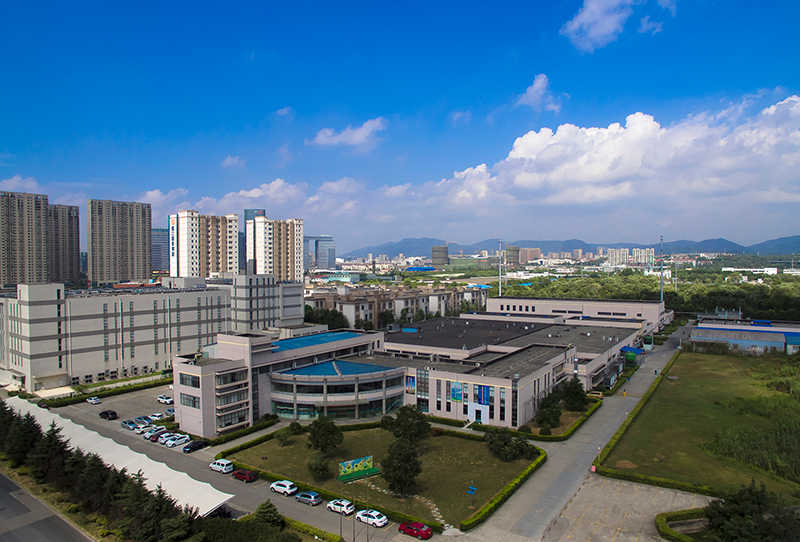 Survey of Laoshan

Nanjing LaoshanPharmaceutical Joint-stock co. LTD is located at 18#, Tianpu Road, Pukou Economic Development Zone, Nanjing City, Jiangsu Province. It covers an area of 66667㎡, it is a state-owned holding enterprise and specializing in the development, production and sales of Fungi-medicinesand bee products. The registered capital of the company is 53.1858 million yuan, the total assets of 240 million yuan. At present, the state-owned shares of the company account for 95%, 5 natural person shareholders for 5%; the company has 5 holding subsidiaries and 2 co-operatives.

Thecompany takes the developing ideas of" innovating technology、leading standard", we established the National R&D Center for Bee Product Processing, Jiangsu Engineering Research Center for Apiculture, and undertake the work of ISO/TC34/SC19 Secretariat. We are the Standardization Working Group 2 on Bee Products of Standardization Administration of China、National High-Tech Enterprise,Jiangsu Outstanding Leading Enterprise of Agricultural Industrialization, Jiangsu High-tech Enterprises,andNationalKey Leading Enterprise of Agricultural Industrialization and National Outstanding Enterprise of Bee Product Industry."Laoshan"is also identified as a Jiangsu Time-honored Enterprise " at the same time.
Laoshan Technology



Laoshan pharmacy insists on being the top brand trusted by people and leads the standardization strategy work for a long time. Since 2005, as the Secretariatof Bee Products of Standardization Administration of China, we has led the formulation ofRoyal Jelly and other 4 national standards as well as the first Royal jelly - Specifications of ISO (International Standardization Organization), and we achieved the second price of "2017 Nanjing
Standardization Project".
Laoshan pharmacy R&D Center insists on the product development philosophy of "Advanced Technology", establishes long-term industry-university-research association with universities、inspection agencies and scientific research institutions. We have established the comprehensive research and developmentjointplatform of LaoshanBiological Technology Co.,Ltd,Jiangsu Engineering Research Center for Apiculture,National R&D Center for Bee Product Processing and so on. Advanced ultrafiltration technology,live cell solid chromatography and Chinese medicine fingerprint technology are used in the research and development of bee products, professional research and in-depth development on international standardization of royal jelly,honey and other bee products. Based on our innovation, we are carrying out the secondary development of the company's traditional fungi series drugs. At present, we hold six invention patents and 41 utility patents.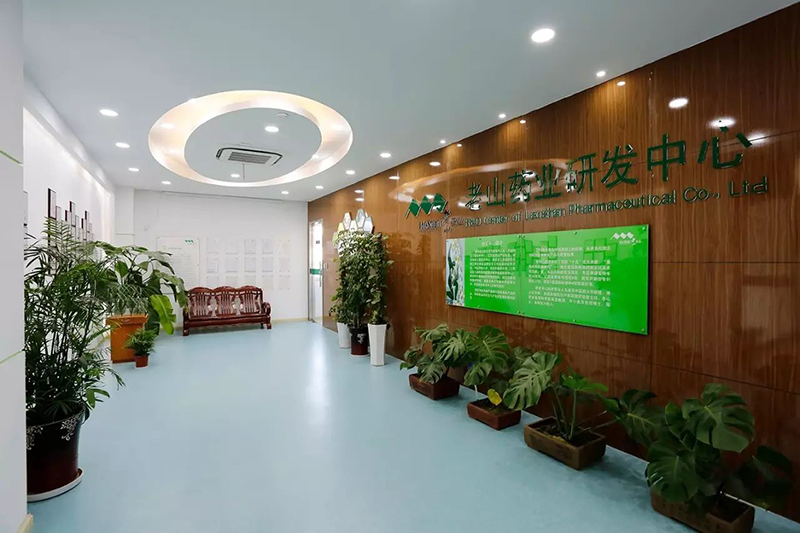 Lanshan Products

The company produces Wei Le Ning(stomach tablet),Xiang Yun Gan Tai( liver protection tablet),Royal Jelly Lyophilized Powder,Propolis、Honey and more than 20 types,and70 varieties of health and wellbeing products. Laoshan"Wei Le NingTablet"is the exclusive production, it won the title of "national protected variety of traditional Chinese medicine"; LaoshanHoney,Royal Jelly Lyophilized Powder and other main products are identified as Jiangsu"Famous Brand Products",Nanjing"Famous Brand Products","Green Food" and "High-Tech Product"…. "Laoshan" brand is certified as "China Famous Brand","Jiangsu Famous Brand","Nanjing Famous Brand"…. "Laoshan" brand has been honored many titles as: one of " China Top ten brands of Bee Products","Jiangsu Preferred Brand of Bee Products",one of 25 "Meritorious Brands"in Jiangsu,one of "China Top Ten Brands in Bee Products Industry" and "China royal jelly industry leading brand"and so on. The main product market is in Jiangsuprovinceand extendsto all provinces of China. Distribution channels are mainly divided into online and offline sales, the online platforms contain Tmall,Taobao,JD,Sunning and so on; the offline platforms contain large chain stores and supermarkets,dealers,pharmacy chain stores,exclusiveagencies and so on.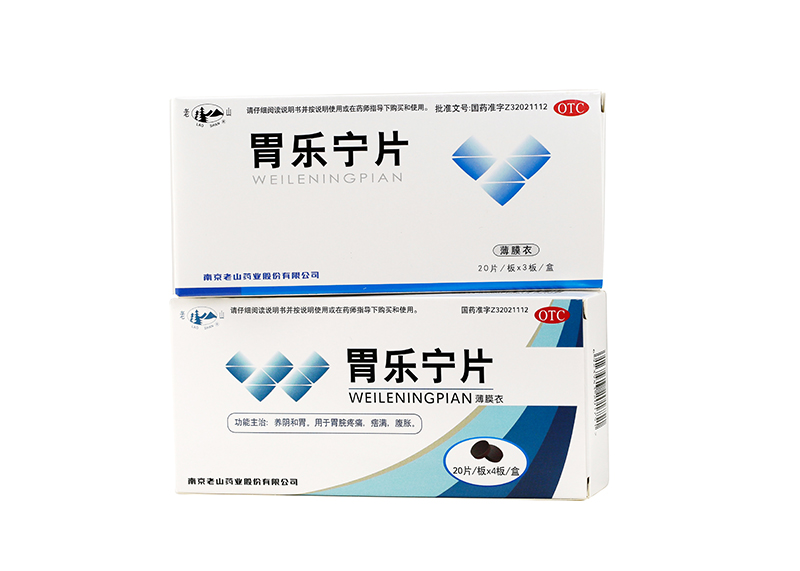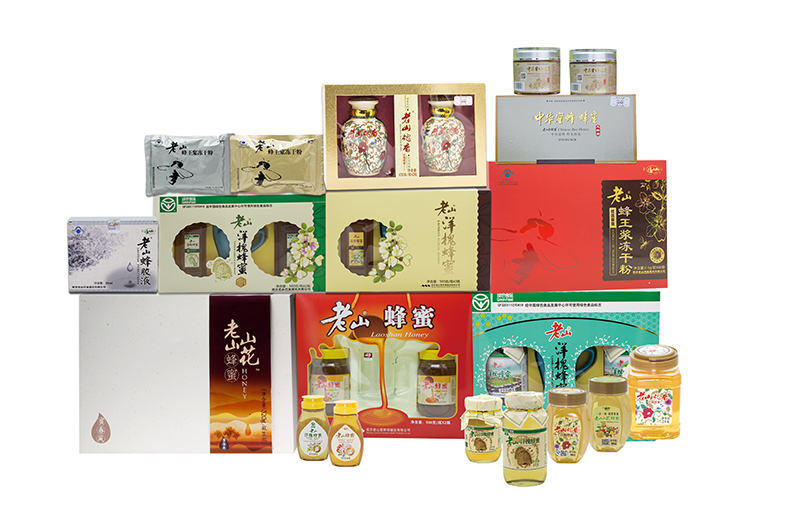 LaoshanQuality Control

The company has been certified by ISO9001、ISO14001、Intellectual Property Rights、Metrological Assurance System Certification through the years;pharmaceutical and health products have passed the food and drug administration GMP certificationand the company established the comprehensivequality management system and was honored "Jiangsu Quality Award". The company's quality management policy is "Laoshan Pharmacyconstantly strives for excellence, builds security specifications, and protects environment and health".At present, the comprehensive strength of LaoshanPharmacy is in the forefront of nationalapiculture.

At the same time, as the National Key Leading Enterprise of Agricultural Industrialization, LaoshanPharmacy plays the leading role in agriculture. We insist on quality management target of "traceable managementandstable quality", and we have built green apiculture basesat qualitative ecological areas in Jiangsu、Anhui、Shaanxi、Xinjiang and so on , and they are identified as"National Safetyof bee products and Standardized Apiculture base", "Jiangsu Agricultural Products Export Demonstration Base","Green Food Demonstration Base".The company has established the first industrial combination of apiculture industry, constructed modern agricultural management system, improved agricultural comprehensive productivity, and standardized production management process of bee products. An apiculture industrial management system under a coordinated processis formed by integrating industries ofbeekeeping and production, industrial R&D and processing,and distribution and retail services.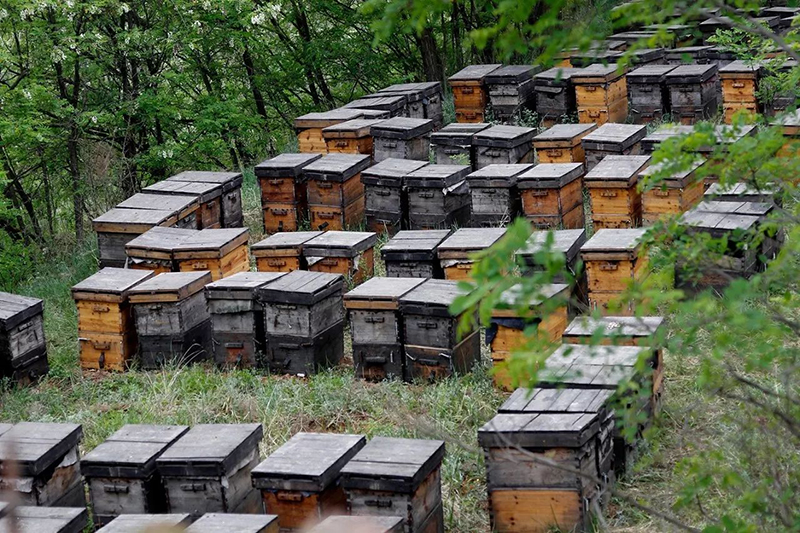 As a state-owned and"Jiangsu Time-honored"enterprise, LaoshanPharmacy not only has a strong historical accumulation, but alsohas a long-lasting goal to achieve.. We always hold ourselves to high standards and insist on "Taking the road of ecology, making healthy products".Alongwith our growth, we set our goals forachieving public health, and we will lead China Apiculture to the world.